Hôm nay, UpFile xin giới thiệu đến các bạn bộ tài liệu vô cùng hấp dẫn, đây là bộ tài liệu dùng để ôn thi Ielts rất hữu ích cho các bạn đang chuẩn bị bước vào kì thi ielts, tài liệu này sẽ giúp cho các bạn nắm vững thêm nhiều kiến thức về ngữ pháp. Hãy cùng UpFile tìm hiểu về quyển IELTS for academic purpose fap book PDF này nhé!
Introduction IELTS for academic purpose fap book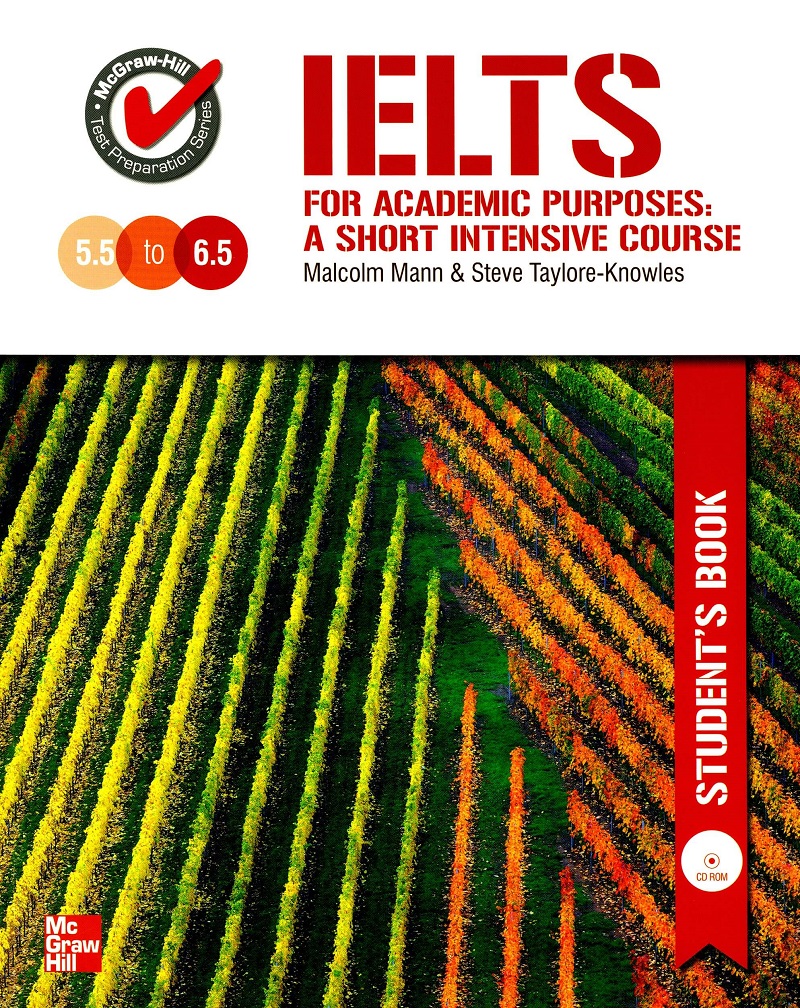 Welcome to the brief, intensive course IELTS for Academic Purposes!
This course was created to assist you in getting ready for the Academic IELTS (International | English Language Testing System) exam.
The course can be utilized in one of two ways: in a classroom setting with a teacher, or independently at home.
Main aims
This course's primary goal is to raise your overall band score as much as possible. The score (ranging from 0 to 9) that appears on your Test Results Sheet following the exam is your Overall Band Score.
To do this, our objectives are to:
assist you in acquiring the abilities you need to enhance your speaking, writing, reading, and listening
provide you with details and guidance regarding the IELTS test
Offer you a chance to practice for IELTS exam tasks.
Improve your vocabulary and grammar.
Book for Students
The Grammar Bank concentrates on grammar that is useful for speaking and writing in its speaking and writing parts.
The IELTS Skill Spot offers advice on what to do and what not to do in the exam in the Exam Practice sections.
Although every student and class is different and has distinct needs, we believe that it should take about five hours to complete each unit of the student's book.
There is a placement test before Unit 1. You can use this to get a broad estimate of your skill level. See your findings after taking the test. It will highlight your strengths and the areas of the exam where you need to put more effort.
Remember to use the reference sections in the Student's Book at the rear. They Contain:
Speaking Reference, which you should look at if you have any issues with Speaking, Grammar Reference, which you should consult before you complete the Grammar Bank portions of Speaking Reference, Writing Guide, which provides details on the various writing tasks you can encounter during the exam.
You should complete all 8 Writing Plans PRIOR to performing each Writing Test Practice exercise.
Xem thêm:
Bandscore Booster
In general, you should complete the relevant portion in the Student's Book before completing the corresponding section in the Bandscore Booster. The Bandscore Booster is a workbook that offers additional assistance with vocabulary. There is one exception, though: you have a choice with Test Practice Reading in the Bandscore Booster.
Before or after completing the exam assignments in the student's book, you can do the vocabulary study on the reading passage. Those who are comfortable reading are advised to complete them later. Before attempting the Test Practice assignments, students who are less comfortable answering questions on lengthy texts should practice them.
All of the recordings for the listening activities in the student's book are available on the CD-ROM in the convenient MP3 format. The Bandscore Booster also includes an additional Audio CD for listening exercises.
Also, there is interactive stuff. On this, you'll discover:
the Self-Study Handbook (see below)
pronunciation laboratory (see below).
a test to familiarize you with the IELTS examination
one full-length IELTS practice test with solutions and justifications
IELTS answer sheet examples
answer key for the Student's Book with justifications, sample responses, and audio scripts
Self-Study Manual
This is for kids who are learning independently, without a teacher. It is made up of two distinct components:
In video segments, the writer's guide you through the material while providing you with prompt advice. Text pop-ups provide written instructions on how to approach particular exercises.
There is a linked numbered link in the Self-Study Guide anywhere you see the gray, numbered CD-ROM icon next to an exercise.
Lab for Pronunciation
Depending on your first language, the activities in this area of the CD-ROM have been specifically created to assist you with pronunciation. The majority of the pronunciation quirks in English have been covered.
The function is interactive; you may record yourself and compare your efforts in addition to hearing the proper pronunciation. The Pronunciation Lab is indicated by a purple CD-ROM icon at the top of each Speaking session.
We truly hope you have fun utilizing this course and that it aids in your exam preparation. I wish you well in your academics. We are wishing you a very good IELTS band score for you. Knowles by Malcolm Mann and Steve Taylore.
Bài viết trên là về Tải sách IELTS for academic purpose fap book PDF FREE. Upfile hy vọng qua bài viết trên bạn có thể chọn được cho mình quyển sách ôn thi phù hợp. Đừng quên follow chuyên mục Ebook của chúng tôi để cập nhật thêm kiến thức bổ ích nhé! Chúc bạn học tốt tiếng Anh!